Minister and Retired US Army Chief Warrant Officer Two (CW2) Devin Pandy is excited to continue his service to the communities of Gainesville, Oakwood, and Flowery Branch in Hall County.
Devin Pandy was born in Belize, the jewel of the Caribbean and Latin America, and grew up in the United States where he developed his passion for service. He has fond memories of volunteering in the community with his mother and lacing up his father's combat boots as his way of helping his father to serve. Servant leadership was modeled by the strong women and men in Pandy's family. His grandfather served in World War II and his father, who enlisted in the US Army when Pandy was only five years old, served in both Operations Desert Shield and Desert Storm as a Master Sergeant. His brother retired as an Army Major after 34 years of service and a deployment to the Middle East. Pandy's wife served in the Air Force, his sister-in-law who was working in the Pentagon on 9/11 is a retired Army Staff Sergeant, and his worked, volunteered, earned a college degree, and raised four children all while supporting her husband through decades of military service.
Chief Pandy enlisted in the United States Army shortly after graduating high school. His military career includes over 21 years of decorated, honorable service with five deployments to Panama, Kuwait, Iraq, and Afghanistan. He retired as a Chief Warrant Officer Two (CW2). Chief Pandy is a disabled veteran and Wounded Warrior.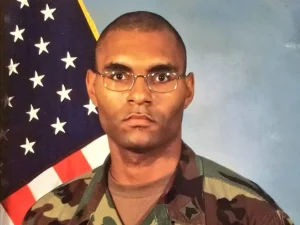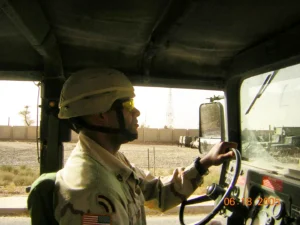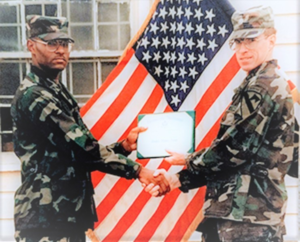 Pandy remembers falling in love with the state of Georgia back in the 80s when his father was stationed at Fort Stewart army base in Hinesville. As he recalls, it was the fishing, shrimping, and crabbing on St. Simon's Island that he enjoyed the most. Standing at attention at the age of 6 with his father and siblings in front of the television and saluting during the playing of the Star-Spangled Banner before every Atlanta Braves game, as well as his father's love of the Georgia Bulldogs, only helped to solidify Pandy's devotion to Georgia.
After over 40 consecutive years of his family's military service, Chief Pandy sought to lay down roots in his beloved state of Georgia. Taking notice of the booming entertainment industry, he began a career in acting and enrolled in Georgia State University's Theater program. Though he mostly participated in local theatrical plays and independent films, you may catch glimpses of him in television shows like Dynasty, The Originals, and Star, and movies like Venom and Red Notice. Pandy often jokes, "The best way to see me in those films is…don't blink!"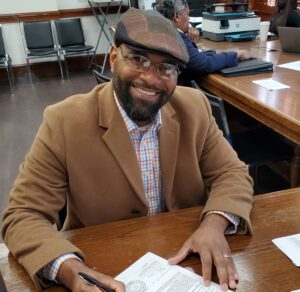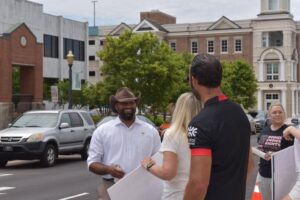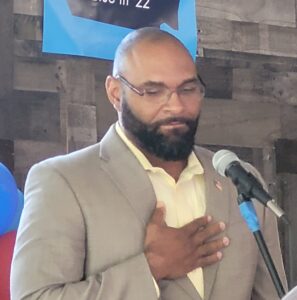 Minister Pandy advocates for disabled veterans, community & law enforcement relations, mental health awareness, care and destigmatization. Pandy is an Ordained Minister and serves as Chaplain of the American Legion, Post 7, Founder of the non-profit For a Greater Gainesville, which will serve to bring much-needed resources to underserved communities, Vice President of Gents Inc., a non-profit dedicated to the mentorship of underprivileged youth, and Lead Minister of the Community Outreach Ministry at the Community Church of Atlanta in Gainesville, Georgia.
Chief Pandy's experiences as a combat veteran, his five deployments overseas, and the time spent away from his family taught him to appreciate the blessings of Faith, Family, Friends, and Freedom. He keeps those blessings close to his heart as he strives to serve and advocate for the residents of Hall County.
Minister Chief Warrant Officer Two Devin Pandy believes people deserve dedicated leaders with contemporary, innovative, inclusive solutions to today's issues and vows to fight every day to ensure Hall County continues to grow into a great place to live, work, learn, grow a business and raise a family.